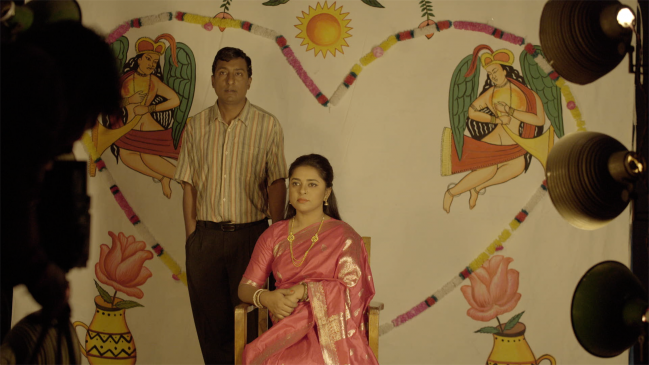 The government granted movie "Lal Moroger Jhuti" wrapped up filming recently.
The Nurul Alam Atique directorial features Ashna Habib Bhabna, Jyotika Jyoti, Ahmed Rubel and Ashish Khandaker, Laila Hasan and Swagota, among others.
Under the banner of Pandulipi Karkhana, the film is expected to release in March 2021, on the golden jubilee of the Independence of Bangladesh.
"After overcoming several obstacles, we have successfully completed the shooting of 'Lal Moroger Jhuti'," shares Atique. "Although we had started our shoot in 2016, due to budget issues, we had to put the film on hold."
The director also mentioned that the film is set primarily in three locations—Kushtia, Tangail and Gouripur.
Jyotika Jyoti, who is from Gouripur, played a vital role in this movie. "I am really happy to have worked in this film," shares Jyoti. "Since I have previously worked in many films based on the Liberation War of Bangladesh, I can confidently say that this is the best one I have worked in till date. I was really excited as I shot in my own town, Gouripur, for the first time."
The artiste also said that the locals  were really supportive and the administrations also helped the team.
Ashna Habib Bhabna will be seen as Poddo in "Lal Moroger Jhuti". Two roosters will be prominently featured in the film.
"This is my first project with Nurul Alam Atique. I am really amazed by his work ethic," says Bhabna. "It was a unique and an immersive experience for me. I was very emotionally invested in my character throughout the shoot."
"Lal Moroger Jhuti" is now in post production. The director said that the team plans to submit the film to the Information Ministry by the end of this year. After the approval of the ministry, it will be sent to the censor board.