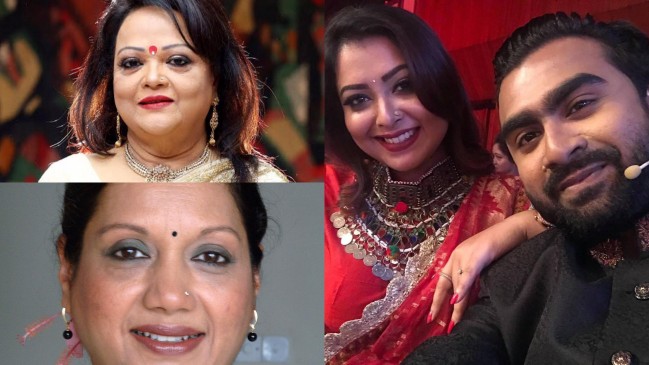 Legendary singer Sabina Yasmin has voiced more than four thousand songs in her career, among which many are timeless hits.
For the first time in her career, the National Film Award and Ekushey Padak winning singer has composed music for a film. She will lend her talents to the Kabori Sarwar directorial film "Ei Tumi Shei Tumi".
The film will contain four songs, one of which is voiced by Sabina herself.
The second song, titled "Tumi Shotti Kore Bolo", is sung by popular vocalists Imran Mahmudul and Somnur Monir Konal.
"I had absolutely no plan of composing music, that too for film," shares Sabina. "However, Kabori and I share very close bond, and I agreed to take up this project on her requests."
Sabina was one of the judges in Channel i Shera Kontho, where both Imran and Konal participated. "I have known them for a long time, they are like my own children," she says. "While creating the tune, I had their names in my mind. I am fully satisfied with their performance."
Imran informs that his first playback experience was with Sabina. "It was in 2008 when I did my first ever playback," he says, "I am lucky to have Sabina Ma'am as my co singer in my first professional work."
The singer and composer was not secretive about his excitement. "I feel overwhelmed to be a part of this film with two legendary artistes — Sabina and Kabori Ma'am."
Konal says that she was extremely nervous a night before the recording. "We recorded at Channel i's studio. Sabina Ma'am instructed me well, and made me comfortable because I was really nervous," asserts Konal.
The music has been arranged by Rocket Mandal from Kolkata. The other two tracks are underway and will be recorded soon, informs Sabina Yasmin.