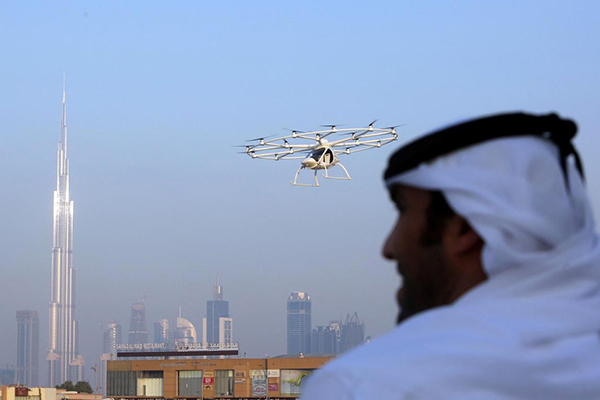 The first flying taxi in the world to fly in Dubai On Monday afternoon, the first flight of two-seat flying taxi in the Zoomira Beach area in the city, they run the experimental flight.
If everything is okay, this will be the world's first flying taxi.
In a statement from the Dubai Administration Information and Communication Office, a taxi service will be introduced in self-controlled self-controlled flights without any kind of pilot in the world for the first time in the world by the Roads and Vehicles authorities. Besides, people can travel from city to city through flying taxi. Even with various shopping malls, there are many places inside the city that can be traveled through this. The speed of the first flying taxi to run the test is 50 km in 30 minutes and flying 100 kilometers.
On this day, a test flight was arranged for the Prince of Dubai, Sheikh Hamdan bin Muhammad. It is known that the flyover flies over 200 meters for 5 minutes in the test flight.
Source: Gulf News